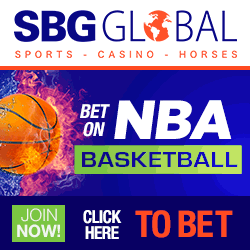 2012 NBA MVP Odds and Predictions – Top 5 Favorites to Win 2012 NBA MVP Award: With the NBA regular season winding down, the MVP frontrunners are running out of time to make a statement. At this point in the season, the list of possible candidates has been narrowed the top players on several playoff contenders. Unlike last season when Derrick Rose had wrapped up the award by the All-Star break, this year's MVP battle is going to go down to the wire.
2012 NBA MVP Award Favorites – Top 5 Contenders
1.      LeBron James, Forward, Miami Heat
While Dwyane Wade and Chris Bosh have battled injuries, James has carried the Heat to the second-best record in the Eastern Conference. He is third in the NBA in scoring, averaging 27.1 points per game. He is also chipping in nearly eight rebounds and more than six assists per game. Throw in a career-high 53.3 field goal percentage, and James has been a one-man wrecking crew on the offensive end at times. More importantly, he stands out from the rest of the contenders because of his impact on the defensive end. Aside from opposing centers, James can shut down any position on the court and is constantly guarding the other team's best player. Even with his collapse in the NBA Finals last season hanging over him, James' all-around game and defensive abilities have been too impressive to ignore.
2.      Kevin Durant, Small Forward, Oklahoma City Thunder
He is second in the NBA in scoring, and he is leading a Thunder squad fighting for the best record in the league. Durant is coming off back-to-back scoring titles, and he is currently averaging career highs in rebounds, assists, steals, blocks and field goal percentage. The fact that Oklahoma City has made the leap from contender to favorite only boosts his MVP stock. Durant has emerged as a team leader and a clutch shooter. He might not be a shutdown defender at this stage of his career, but if James doesn't win the award, Durant is obvious choice.
3.      Tony Parker, Point Guard, San Antonio Spurs
San Antonio was written off as too old after its ugly playoff exit last season, but thanks in large part to the play of Parker, the Spurs could end up with the best record in the NBA. He is averaging more than 18 points per game and a career-high 7.7 assists. Parker has carried San Antonio on offense while guys like Manu Ginobili and Tim Duncan have been hurt or playing limited minutes. He has also played the role of distributor when the Spurs have been at full strength, helping young players like Kawhi Leonard and Danny Green mature. Parker has been the glue that has held the Spurs together this season, and he deserves serious MVP consideration.

 4.      Chris Paul, Point Guard, Los Angeles Clippers
The Clippers are in the playoffs, and that alone will likely earn Paul some MVP votes. He is averaging more than 19 points per game and is third in the league with 9.0 assists per game. Paul has been a pest on defense, as well, averaging 2.5 steals per game. At the end of the day, Paul's ability to control the Clippers' offense makes him one of the most important players to his team. Without Paul, Blake Griffin and DeAndre Jordan aren't nightly highlight reels, and Los Angeles isn't fighting for the Pacific Division title. He has transformed the culture of a franchise that has been known for its losing tradition. The Clippers are probably a year away from being a title contender, but Paul's debut has been noteworthy nonetheless.
5.      Rajon Rondo, Point Guard, Boston Celtics
Yes, his jump shot is terrible, but Rondo has been dishing out assists like he is John Stockton for more than a month now and is leading the NBA with 11.8 helpers a game. It is no coincidence that Boston has gone on an incredible hot streak since he began playing at such a high level. The Celtics have been one of the top teams in the NBA since the All-Star break, surging to the top of the Atlantic Division. On a team with several aging veterans, Rondo is the youthful sparkplug. It's hard to believe that he was the subject of trade rumors earlier in the year.
2 EASY STEPS to BET on 2012 NBA Odds Daily!
STEP 1: CLICK HERE to OPEN SBG Global Account
STEP 2: Deposit with Credit Card or Deposit by Check and get upto 265% in BONUS money FREE added to your SBG Player Account Funds.
Get the latest NBA odds daily on NSAwins.com plus visit for NBA expert predictions and updated 2012 NBA Championship Odds.